Whim Photos: Sarah Jordan Photography
2017 Schedule
Celebrating Our 7th Season!
Garden to Gourmet
Whim is a unique 10-week "pop up" dining experience held every Wednesday evening from June 21 to August 30 at Smolak Farms in North Andover.  Join some of New England's finest Chefs as they cook you a multi-course dinner in the rough, in the Smolak Farms Pine Grove.  A "Farm to Table" experience, all produce is grown at our farm so you will experience the seasonal fresh fruits, berries and vegetables.  Menus will be posted at least 2 weeks before each dinner.  The Guest Chefs will create their menus on a "WHIM" based on the freshest produce available from Smolak Farms
 EXCLUSIVE MEDIA SPONSOR:  
2017 WHIM Dinner Series:
July 12:  POST 390, Chef Nick Deutmeyer
SOLD OUT!

July 19:  GRILL 23 & BAR, Chef Brian Kevorkian
SOLD OUT!

August 9:  OSTERIA POSTO, Chef Joe Cassinelli
SOLD OUT!

August 23:  THE LANGHAM, BOSTON, Chef Mark Sapienza
SOLD OUT!

August 30:  HARVEST, Chef Tyler Kinnett
Check-In, Seating and Bar opens at 6PM.  
First Course is served at 7PM. 
Whim dinners take place under Event tent & are held RAIN or SHINE!
Beverages (Soft Drinks, Beer & Wine) are available for purchase at the Event.  
Please do not bring your own alcohol!
Menus are subject to change based on seasonal produce availability & Chef's Whim!
Tickets are $75 + Tax.  Total with Meals Tax = $80.25.  
There is NO Service fee to purchase tickets through Event Bee.  (Smolak pays fee)
The Gratuity for your servers is NOT included in ticket price.  
NO ticket refunds after they have been purchased.  
Menus will be posted on website as soon as they are available.  
Visit www.smolakfarms.com for more details or call  978-.682.6332 (ext 0), and ask for Joanne when phoning regarding WHIM.  
Please Email Joanne at  whim@smolakfarms.com with any questions or special seating requests.  
Tickets are also available for purchase in the Farm Stand at SMOLAK FARMS Farms, 315 South Bradford Street, North Andover, MA  01845. Our farm stand is open daily 7AM – 6PM.
---
Smolak Farms is honored to host these Celebrity Chefs…
June 21

  
DANNY LEVESQUE, Executive Chef, DAVIO'S NORTHERN ITALIAN STEAKHOUSE – LYNNFIELD
Executive Chef Danny Levesque started his career growing up in a French and Italian neighborhood in Cambridge, MA. This community revolved around food and wine. He traveled extensively throughout Europe, training his skills in Italy and France. Accordingly to Levesque, the experience was eye opening due to the differences of emphasis on cuisine and the seriousness of how peoples lives revolved around the preparations of food. In Nice, his class would go out to the gardens and pick fresh herbs and vegetables for the days lesson. It really was a lesson about the beauty of a lifestyle, according to Levesque. This enjoyment compelled him to study at the Cambridge School
For his first job, Chef Levesque started working for an Italian restaurant called Marino's in Cambridge, MA. Climbing through the ranks he not only realized his natural talent but also enjoyed every minute of being in the kitchen. He dove into every aspect of the business, from bread baking and pastry making to catering. Everything was prepared from scratch and the restaurant owner owned a farm in Natick, MA where most of the produce was utilized from.
Upon coming home, Levesque decided to continue his training working at some of Boston's top restaurants including two of Boston's 4 star restaurants, Upstairs at the Pudding and The Bay Tower Room. Levesque then joined the Tavistock restaurant group working at Abe and Louie's steak house in Boston and Aqua Knox in Las Vegas as well as being the executive chef at Boston best fish house, Atlantic Fish Company, where he was for the last six years, winning multiple awards and recognitions. The Atlantic Fish Co. delivers some of the most creative fish preparations in the seafood capital of the country.
As Executive Chef of Davio's Lynnfield, Levesque is excited to bring his knowledge of Italian cuisine and seafood to the restaurant and team.
Charity of Choice:
Since 1992, the Taste of the NFL (a 501c3 organization) has rallied the country's top chefs and the NFL's greatest players to raise money in support of food banks throughout the United States. 
This is done through via three avenues: 
on-line donations during the KICK HUNGER CHALLENGE® (September – January) 

locally hosted Taste Of The NFL events by an NFL team and their food bank featuring their players and local chefs 

The Super Bowl Taste Of The NFL – The Party with a Purpose®.  Held on the eve of Super Bowl in the host city. This event is a unique way to experience exceptional cuisine, meet NFL players and coaches, and support our fight against hunger. 
Through the efforts of hundreds of volunteers who help make "Taste of the NFL – Party With A Purpose" the single most successful charitable event at the Super Bowl, the Taste of the NFL organization continues to help feed the 37 million Americans who have turned to their local food banks for assistance. Millions of needs, thousands of families and dozens of new hunger projects have been affected by this major volunteer effort. Our goal: end hunger.
Davio's Nothern Italian Steakhouse
Menu for Wednesday, June 21, 2017
Farinaceo
Hand-Rolled Potato Gnocchi
Chanterelles, English Peas, Parmigiano, Lemon Butter
Insalata
Watermelon Salad
Strawberries, Baby Arugula, Feta Cheese
Lemon-Mint Dressing
Piatto del Giorno
Brandt Beef Short Ribs
Parmigiano Farro, Baby Vegetables
Dolce
Honey Lavender Crème Brulee
Smolak Farm Berries
---
O'BRIEN ESTATE WINE PAIRING OPTION
The Davio's Dinner offers a very special wine pairing option from O'Brien Estate (Napa Valley) which includes 4 different wines (1 per course).  The wine option is NOT included with the Whim dinner ticket price–It is available for purchase for an additional $50/person.   The wine will be poured and discussed by a wine Ambassador from O'Brien Estate winery.  These exclusive, award winning wines are not available in any retail stores throughout the world due to the limited quantities that are made each year.  They are only allocated to Members.  
O'Brien Estate is a family owned and operated estate winery located in the Oak Knoll Appellation of the Napa Valley. Set on 40 acres, it is a self-contained estate.  Located on the property is the winery, vineyard, home and gardens.
Our artisan, handcrafted wines are only sold at O'Brien Estate – they are not available at retail stores anywhere in the world due to the limited quantity we make each year and the amount of wine allocated to our members.
Our wines reflect the soil, air, and sunlight of Napa Valley. Traditional wine making techniques and aging in small French oak barrels allows our wine to express the nuances of our unique terroir, creating a signature of the vineyard in the bottle.
---
 June 28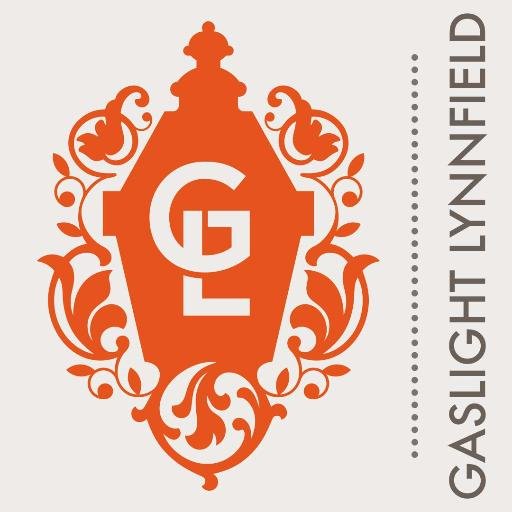 STEVE MORLINO, Chef de Cuisine, GASLIGHT 
Gaslight Lynnfield Chef de Cuisine Steve Morlino is formerly of  Sorellina, Mistral, Patina and Union Bar Grille.   
Charity of Choice
Autism Speaks is dedicated to promoting solutions, across the spectrum and throughout the lifespan, for the needs of individuals with autism and their families through advocacy and support; increasing understanding and acceptance of autism spectrum disorder; and advancing research into causes and better interventions for autism spectrum disorder and related conditions.
Gaslight Lynnfield




Menu for Wednesday, June 28, 2017
Welcome
Jamón Serrano
Smolak Raspberry Jam, Radish, Queso Mahón & Port Syrup
Second
Smolak Romaine Wedge
Great Hill Blue Dressing, Tomato, Cucumber, Pickled Onion and Crumbled Bacon
Third
Rare Grilled Rosemary Tuna
Smolak Ratatouille Provencal and Summer Basil Pistou
Brandt All Natural Sirloin
Pan Roasted Potatoes, Creamy Corn, Chimichurri and Port
Sweet Finish
Raspberry Cake
Smolak Berries, Lemon Cake and Chantilly Cream
---
July 12
 
NICK DEUTMEYER,

 Chef de Cuisine, POST 390
As the Chef de Cuisine of Post 390 in Boston's Back Bay neighborhood, Nick Deutmeyer, 34, heads the culinary team, maintaining and elevating the level of excellence that has been part of Post 390 since the restaurant's inception in 2009.
Nick grew up on a dairy farm in Dyersville, Iowa, where he learned the skills and ethics that influence his work at Post 390. After spending time experiencing and researching cuisine in Rome, Italy and rural Austria, he attended culinary school at New England Culinary Institute in Vermont before moving farther south in New England, landing at Himmel Hospitality Group's Harvest Restaurant, in Cambridge, Massachusetts.
After four years as Lead Line Cook then Sous Chef at Harvest – during which he was given the opportunity to showcase his craft at The James Beard House in New York City – Nick was brought over to the restaurant group's newest restaurant, Post 390, as part of the opening team.
His work with the region's top farmers – acquainting them with the restaurant and showcasing their products on his menus – has separated him from his peers and allowed him to grow within the kitchen team. Nick has a great passion for the ingredients he uses and works tirelessly to ensure the best, freshest and most seasonal items are delivered daily to Post 390's kitchen.
Charity of Choice:
CameroonONE has developed a program to confront the orphan crisis in the Republic of Cameroon. Our In-Home Child Sponsorships are designed to support an orphaned child's surviving relatives with a goal to keep families together while making the orphan communes available for only the direst circumstances. Relatives taking on the parental responsibilities of a niece, nephew, or young cousin will do so on a conditional basis. Each household receives a per annum, circumstantially determined stipend (a pre-determined monetary sum, PTA school fees, as well as material goods essential to Cameroonian daily life) with full understanding that it will be conditional and made available with certain requirements and stipulations include that the child attend a decent school and maintain certain expectations in their evaluations, and that he or she is fully vaccinated and receives whatever healthcare that may be specific to their personal needs. This project can both reduce short-term poverty by directly providing a partial income to the impoverished and those most in need and ultimately fight long-term poverty by creating a more productive and competent future human capital among parentless children who may have received little or no education.
Post 390
Menu for Wednesday, July 12, 2017
Reception/Stationary Table Displays
Grilled Summer Vegetable Bruschetta with Herbed Goat Cheese
Cucumber, Tomato & Cous Cous Salad
Blueberry, Tarragon & Mascarpone Tarts with Candy Lemon
First Course
Sea Bream Crudo
grilled sweet corn relish, smoked mussels, basil aioli, herbed potato chips, zucchini blossom
Second Course
Chicken & Fresh Cheese Tostada
cucumber tomato salsa, garden radish, dilly beans
Main Entrée
Carved Ribeye Cap Steak
herb marinated zucchini ribbons, roasted cherry tomatoes, pickled basil seeds, dehydrated olives, charred sweet peppers
Dessert
Blueberry & Corn Cannoli
pickled blueberries, basil sauce, micro basil
---
SOLD OUT!
 July 19
BRIAN KEVORKIAN, Executive Chef, GRILL 23 & BAR
Brian Kevorkian is the Executive Chef of Grill 23 & Bar, located in Boston's Back Bay neighborhood.
Most recently from New York City, Kevorkian is returning to his New England roots with more than 20 years of experience. Kevorkian brings unique set of skills, high level of service and passion for quality products, all while he maintains Grill 23 & Bar's longstanding integrity and reputation as New England's premier steak and seafood grill.
Brian grew up in Lenox Massachusetts. In Lenox, Brian had his first foray into restaurants and cooking when he began his career at the 5-star, Relais & Chateau property, The Blantyre. At The Blantyre he trained under the tutelage of Relais & Châteaux Grand Chef Christopher Brooks. Continuing the Relais & Chateau theme, Brian had stints at The Little Nell in Aspen and Gary Danko in San Francisco. Brian then returned east to New York City and worked in various roles in some of the best restaurants in the city – Eleven Madison Park, The Modern, SHO and BLT Fish. These restaurants collectively boast six Michelin stars as well as twelve stars from the New York Times. After success in these roles, Brian became the Executive Chef of the Loews Regency Hotel. Here he oversaw six food and beverage outlets including the ultimate power breakfast scene in the city. Brian's most recent role was Executive Chef for The Clocktower restaurant at New York's EDITION Hotel, a venture of restaurateur Stephen Starr and British Michelin starred chef Jason Atherton.
When he is not in the kitchen, Chef Kevorkian enjoys spending time with his wife and two children, watching football, home brewing beer, playing golf and journeying the city via bicycle.
Grill 23 & Bar




Menu for Wednesday, July 19, 2017
First Course
Green bean salad, grilled cucumber, truffle and hazelnut vinaigrette
Second Course
Prime Strip, yellow squash, corn and crispy potatoes
Third Course
Zucchini Shortcake, blueberry preserves, whipped creme fraiche
This dinner is SOLD OUT!
---
 July 26


 DANIEL RAIA, Chef de Cuisine, SWEET CHEEKS Q
Dan Raia was always going to be a chef. Aside from being the hardest working person you will ever meet, his passion for food and people that work in and around food is unparalleled. As a Boston area native, Raia began working as a dishwasher at the ripe age of thirteen, setting the pace of an incredible work ethic from day one.
After working his way through the kitchen at the Marriott Gables in Winchester, he enrolled in the Culinary Institute of America, graduating with honors. Raia was the Vice President of the National Honor Society and President of the CIA's Student Government, receiving various other accolades throughout his college career.
Upon graduating, Raia approached every new challenge and position with the same level of dedication, commitment and professionalism as he approached his academic career. After working his way through the kitchens of Jody Adams and Dante De Magistris, he committed himself to mastering the business side of being a successful chef. He focused his efforts with the Compass Group, sharpening his focus on managing the finer points of food cost and management.  Redoubling his efforts on a rounded approach to success in the food and beverage industry, he made himself an indispensable asset that leads with a global understanding of his industry.
Raia opened Rocca Kitchen & Bar under the direction of Michela Larson and Chef Tom Fosnot. Staking a claim in the upper echelon of restaurants in Boston was the natural evolution of his career. After three years, he then worked under Chef Tiffani Faison, earning a three-star review from The Boston Globe and placing Rocca into the national spotlight and onto the 50 best list of Boston Restaurants.
Chef Faison then selected Raia to be the Chef de Cuisine of her first solo venture, Sweet Cheeks Q. At Sweet Cheeks, he earned another three-star review from The Boston Globe, won consecutive years' Best Barbecue from both the Improper Bostonian and Boston Magazine and has been placed on the 30 under 30 list from Zagat Magazine.
Raia has emerged as a leader in his field, an integral partner to Chef Faison. He is the best guy you will ever meet.
Charity of Choice:
Lovin' Spoonfuls is dedicated to facilitating the rescue and distribution of healthy, fresh food that would otherwise be discarded. Lovin' Spoonfuls works efficiently to deliver this food directly to the community organizations and resources where it can have the greatest impact. Lovin' Spoonfuls is committed to addressing the health, environmental, and economic impact that food waste has on our community.
Sweet Cheeks Q
Menu for Wednesday, July 26, 2017
Passed Hors D'euvres
Baguette, ricotta, Michael's peaches, mint, Greek olive oil
Grilled Okra Skewers, hot-honey, sesame
Green tomato and Cucumber Gazpacho, chive oil, smoked salt
First Course
Shrimp toast,  chilled shrimp, grilled corn, minted zucchini, BBQ romesco,
Second Course
Local burrata, green beans, small tomatoes, pesto, basil salad, pistachios
Third Course 
Marinated Prime Skirt steak, summer vegetable fregola, liguirian olives, grilled lettuces, smoked garlic vinaigrette
Dessert
Berry shortcake, caramelized lime curd, honey-basil chantilly
---
August 2
   
Executive Chef Matt Drummond started his career in the kitchen working as a dishwasher at age 12 (don't tell child services) at his godfather's pizza shop in his hometown of Williamstown, Massachusetts. After climbing the ranks to food prep, then busser, line cook, and eventually Junior Sous Chef in his tiny Western Mass town, Matt knew he wanted to pursue a culinary career and enrolled in Johnson & Wales University after he graduated from high school. During his time at Johnson & Wales Matt headed up the kitchen at the Dunkin Donuts center where he built skills as a leader and realized the importance of teamwork in the kitchen. After graduating Matt went on to build his career in some of Boston's most prominent kitchens including spending five years at The Colonnade Hotel and on-site restaurant Brasserie Jo where he was Sous Chef and later Chef de Cuisine, and Executive Chef at Temple Bar in Porter Square.
Matt believes that keeping the fun Loco culture alive in the back of the house transfers to the guest experience. His passion for Latin American food led him to the Southie taco joint he now calls home, where he's excited about creating dishes that appeal to people of all ages, where he works to maintain a menu balance between tacos and oysters – that is constantly surprising guests.
Charity of Choice:
Action for Boston Community Development (ABCD) provides basic services and innovative programs that help empower individuals, families, and communities in Boston to overcome poverty. ABCD provides innovative, timely programs that promote upward mobility and a higher quality of life for people and communities. Empowering people by providing them with the tools to overcome poverty, live with dignity & achieve their full potential. ABCD responds to the needs of our community through our decentralized, city-wide network, which includes 14 unique neighborhood centers. In 2013, ABCD made a difference for over 100,000 low-income families and individuals.
Loco Taqueria & Oyster Bar
Menu for Wednesday, August 2, 2017
First Course
Guacamole Sushi Roll, Spicy Crab and Cucumber Salad, Fried Cilantro
Second Course
Grilled Oyster "BLT", Bacon, Arugula, Tomato Confit Jam
Main Course
Grilled Bavette Steak, Zucchini, Potatoes, Caramelized Orange Chimichurri
Dessert
White Chocolate and Banana Bread Pudding, Walnuts, Minted Creme Anglaise
---
SOLD OUT!
August 9
Raised by a food-loving Italian family in Milford, Massachusetts, Joe Cassinelli has early memories of his Nonna's handmade pastas drying in the kitchen and preparing meals at home for his encouraging parents. Cassinelli's childhood interest in cooking and baking led to a job at a neighborhood steakhouse, where he worked as a busboy and dishwasher before trying his hand behind the line one night when the sauté chef failed to show up for his shift. He excelled in the role and was soon following in the footsteps of the restaurant's head chef, a graduate of the Culinary Institute of America.
After graduating from the Culinary Institute of America himself in 1997, Cassinelli accepted a Garde Manger position at Boston's formidable Seasons restaurant at The Regal Bostonian Hotel to further hone his skills under Chef Peter McCarthy. Moving from one Boston landmark to another, he took on the role of Poissonier at Mistral, the Columbus Hospitality Group flagship. After seven years at Mistral. he helped the group open sibling restaurant Teatro as the Executive Sous Chef, and eventually returned to Mistral to helm the kitchen as Chef de Cuisine. After more than a decade with Columbus Hospitality Group, he jumped at the opportunity to tackle his first Executive Chef position in 2005 on the opening team of South End restaurant Stella, which soon became one of Boston's hottest restaurants, known for its sleek setting and upscale Italian menu.
In 2006, Cassinelli headed to the San Francisco Bay for a firsthand look at the vibrant West Coast food scene. He took the year to explore wine country in the Napa and Sonoma Valleys, fully embracing local industry and viticulture and forging lasting relationships with many talented artisans and producers. Before long, he yearned for his East Coast roots, and in 2008 he found himself back in Boston to take the reins at the Columbus Hospitality Group's Tuscan-inspired venture, L'Andana.
Inspired by his experience with Italian cuisine in various restaurant settings, Cassinelli set off on what would prove to be an invaluable culinary tour of Italy. He immersed himself in the country's regional culture and cuisine, and was immediately enamored by the home-cooked food and warm hospitality that was such a part of daily life. He sought to bring that heartfelt approach to food and hospitality home to Boston, which he did with the founding of Alpine Restaurant Group in 2009 and bringing his first solo venture, Posto, to the burgeoning Davis Square neighborhood.
Cassinelli continued to expand his presence in the restaurant community and his culinary footprint with the opening of The Painted Burro, an upscale Mexican kitchen and tequila lounge in Davis Square in 2012. Rosebud American Kitchen & Bar, a laid-back restaurant in Somerville, soon followed. Casinelli expanded to the suburbs with the opening of Osteria Posto in Waltham in 2015 and then Brookline in 2017 with Burro Bar in Washington Square.
Charity of  Choice:
REACH (Refuge, Education, Advocacy, CHange)Beyond Domestic Violence is a comprehensive domestic violence service agency serving 6,000 people a year through a combination of intervention and prevention services. Our shelter, 24-hour hotline and community-based services provide domestic violence survivors with the help they need to achieve permanent safety and independence. Our Prevention and Education program engages the community and encourages conversations to generate locally-based solutions to domestic violence.
Osteria Posto
Menu for Wednesday, August 9, 2017
Stationary
Rosemary + Caramelized Onion Focaccia | Marinated Olives | Sea Salt Butter
Fromage Blanc | Apricot Marmellata | Whipped Ricotta | Toasted Ciabatta
First Course
Maple Brook Farms Burrata | Roasted Vine Tomatoes | Prosciutto | Basil | Vin Cotto | Tomato Vinaigrette
Appetizer Course
Yellow Tomato Risotto | Buttered Jumbo Lump Crab | Roasted Garlic | Basil | Parmesan
Entree Course
Smoked + Roasted Sirloin | Foraged Mushrooms | Tuscan Kale + Heirloom Potatoes | Marsala Sugo
Dessert Course
Lemon + Olive Oil Polenta Cake | Roasted Fruits | Mascarpone Whipped Cream | Lavender Sciroppo
SOLD OUT!
---
August 16
"Our team selectively sources and prepares food to please the full range of he senses, stimulating, and striving to create a memorable seafood dining experience for our guests … every visit, every time."   
Growing up in the rich, culinary landscape of Manhattan, Yale experienced an expansive range of cuisines representing the county's regional fare and abroad, pairing these interests with the history and cultural influences that define food everywhere.
While not a classically schooled chef and with a B.A. in Social Anthropology in tow, Yale continued to venture into the culinary world subsequently benefiting from two mentoring relationships, working closely with acclaimed Chefs Jasper White and Rich Vellante… informing his passion for and knowledge of the sea's bounty, honing his approach to classic New England seafood that continues today.
As a New England Chef, Yale feels a responsibility to steward sustainably, and to creatively use underutilized local catch whenever possible…continuing to heighten his understanding, knowledge and talent for sourcing and preparing great quality seafood.
Charity of Choice:
The Gloucester Fishermen's Wives Association (GFWA) is a non-profit organization promoting the New England fishing industry, helping to preserve the Atlantic Ocean as a food supply for the world, and assisting active and retired fishermen and their families to live better lives.
Since 1969, the GFWA has been a strong voice expressing the concerns of the fishing industry at local, state, federal, and international meetings and hearings. The goal of the organization is to help promote a healthy environment and a just economy that allows local and family-owned businesses to survive in a changing world. It defends the rights of fishing people and develops programs that are economic, educational, cultural, and social in scope.
It is the first organization of its kind. The GFWA continually promotes Gloucester, the oldest fishing port in the nation, for its beauty and the culture of the people on its working waterfront.
The GFWA will continue to be a strong advocate for regulations which ensure a healthy ocean and healthy fishing communities in Gloucester and around the world.
Turner's Seafood
Menu for Wednesday, August 16, 2017
First Course
Yellow Gazpacho "shooter" and Seafood Ceviche on plantain crisp
Second Course
Pistachio Crusted Rare Yellowfin Tuna preserved lemon dill crème fraiche Summer Quinoa salad grilled Smolak Farms vegetables
Third Course
Grilled Jumbo Scallops and Wild Brown Shrimp garden ratatouille potato latke
Fourth Course
Smolak Farms Wild Berry Pie and Vanilla Bean Ice Cream
---
SOLD OUT!
 August 23

Executive Chef Mark Sapienza began his career as a chef at a small Italian trattoria while attending Johnson and Wales University in Providence, Rhode Island. Upon graduating with honors in 1984 with an Associate's degree in Culinary Arts and a Bachelor's degree in Food Service Management, he became Chef Tournant of the nationally recognized Apley's restaurant in the Sheraton, Boston, later joining Horizon Hotels as an Executive Sous Chef.
Traveling the nation with Horizon Hotels, Chef Sapienza worked at a number of properties including the Brazilian Court Hotel in Palm Beach, Florida; the Montauk Yacht Club and Inn in Montauk, New York; and Arrowood of Westchester in Rye Brook, New York. His career with Horizon later created an opportunity for Chef Sapienza to work at the world renowned Claridge's hotel in London, England.
Upon his return from London in 1988, Chef Sapienza settled in Boston and began working at the five-star Boston Harbor Hotel. Following an 8-year career as Executive Sous chef for the hotel, he was appointed Executive Chef of Le Meridien Hotel, located in Boston's bustling financial district. The hotel became The Langham, Boston in 2003, where Chef Sapienza continues to oversee the kitchen today.
As Executive Chef of The Langham, Boston, Chef Sapienza has honed his skills and wealth of knowledge directing three dining venues and numerous banquet events. His culinary creations, primarily made with fresh, in-season New England ingredients, span a number of cuisines such as New American, Italian and French. In BOND restaurant | lounge Chef Sapienza's menu pairs modern American fare and creative cocktails with a stylish atmosphere while the menu in The Reserve features the signature Afternoon Tea with Wedgwood. Café Fleuri features The Langham's famous Saturday Chocolate Bar and Sunday City Brunch as well as breakfast and lunch during the week.
Chef Sapienza and his restaurants have received numerous accolades over the years. He has presented a dinner at The James Beard House in New York and was selected to prepare a dinner with Jacque Pepin for Julia Child's Legion of Honor reception at Julien in 2000.  This is Chef Sapienza's third year at WHIM.
Charity of Choice:
Community Servings is a not-for-profit food and nutrition program providing services throughout Massachusetts to individuals and families living with critical and chronic illnesses. We give our clients, their dependent families, and caregivers appealing, nutritious meals, and send the message to those in greatest need that someone cares. Our goals are to help our clients maintain their health and dignity and preserve the integrity of their families through free, culturally appropriate, home-delivered meals, nutrition education, and other community programs
The Langham, Boston
Menu for Wednesday, August 23, 2017
Reception
Watermelon, cucumber, Narraganset sea salt feta and mint brochette
Straccitella cheese, tomato and basil crostini
Eggplant and fresh mozzarella panini bites
Dinner
New England Charcuterie Beef Bresaola
Wolf Meadow Farm Scamorza, leek vinaigrette and arugula sprouts
Butte basted lobster
Vinho Vere, cape clam, house made chorizo and corn pudding (celery sprouts)
Smoak cider brined Beeler Farm pork porterhouse
Apple, onion, and herb brioche pudding
House cured bacon braised kale, coriander and Massachusetts wild flower honey carrots
Peach thyme and streusel tart
Wolf Meadow Farm ricotta and raspberry curd
SOLD OUT!
---
 

SOLD OUT!
 August 30
 
TYLER KINNETT, Executive Chef, HARVEST
Tyler Kinnett currently helms the kitchen at Harvest Restaurant in Cambridge, Massachusetts as Executive Chef. At the age of 16, Kinnett began his career the hospitality industry, working his way up at a restaurant inside The Golf Club of Yankee Trace in his home state of Ohio. At 19, he moved to Vermont, working part-time at various restaurants while attending the New England Culinary Institute in Montpelier.
Upon graduating from culinary school in 2009, Kinnett began his career in Boston under the tutelage of Gordon Hamersley, where he served as garde manger intern at the city's famed Hamersley's Bistro. Following that, he worked at Fenway Park for the 2010 season as a cook in the EMC Club. He moved on to assume the role as chef de partie at Sel de la Terre in Long Wharf, eventually working his way up to sous chef in just eight months. Under Chef Geoff Gardner at Sel de la Terre, Kinnett learned to never stop pursuing greatness through high standards and hard work, as well as the skillset of running a kitchen and restaurant. In spring 2012, he returned to Fenway Park to help run the catering department for the season, where he was able to work with a number of talented Boston chefs.
Kinnett joined the team at Harvest in 2012 as a sous chef, where he was able to showcase his produce-driven cooking and fresh, regional ingredients to develop vibrant flavors in a seasonally rotating menu, and he quickly moved up the ranks. Throughout his time at Harvest, Kinnett took a short sabbatical to work at Paul Kahan's Publican (Chicago) and also spent time in the kitchen of Thomas Keller's Michelin-starred Per Se (New York City).
While holding the position of Executive Sous Chef, Kinnett played a major role in shaping Harvest's new six-course tasting menu for the restaurant's reopening after a brief closure in January 2015 for interior renovations.
In May 2015, Kinnett was appointed to the position of Executive Chef at Harvest, taking the reins of the New England culinary institution as it prepares to celebrate its 40th anniversary.
Kinnett lives in Somerville, Massachusetts. In his free time, he likes to immerse himself in cookbooks, dig through his record collection, and check out Boston's bustling restaurant scene.  
Charity of Choice:
No child should grow up hungry in America, but one in six children struggles with hunger. Share Our Strength's No Kid Hungry campaign is ending child hunger in America by ensuring all children get the healthy food they need, every day. The No Kid Hungry campaign connects kids in need with nutritious food and teaches their families how to cook healthy, affordable meals. The campaign also engages the public to make ending child hunger a national priority.
Harvest
Menu for Wednesday, August 30, 2017
First Course
Heirloom tomatoes in various ways, burrata, beans & basil
Second Course
Yellowfin Tuna, charred peppers, charred green onion relish, red quinoa & herbs
Main Course
Beef Striploin, Ratatouille, Pickled corn relish & fennel
Dessert
Honey Roasted Peaches with Almond Streusel, Honeysuckle & Crème Fraiche Panna Cotta
SOLD OUT!